As a Waycross family law attorney, I often receive calls from grandparents who, for whatever reason, are not allowed to see or visit with their grandchildren.  Often, these grandparents must resort to legal action to seek court-ordered visitation rights with their grandchildren.  Under Georgia law, parents have a constitutionally protected interest in raising their children as they see fit without un-wanted intrusion by any third-parties, including grandparents.  As the Georgia Supreme Court has held, "The right to the custody and control of one's child is a fiercely guarded right in our society and in our law. It is a right that should be infringed upon only under the most compelling circumstances."  Brooks v. Parkerson, 265 Ga. 189, 192, 454 S.E.2d 769 (1995)(cit. omitted).
However, O.C.G.A. § 19-7-3 provides a way for grandparents to petition for visitation rights with their grandchildren under certain circumstances.  This statute, commonly referred to as the "Grandparent Visitation Statute," was recently amended by the Georgia Legislature, effective May 1, 2012, and many believe the new law expands the protections given to grandparents.
From the outset, it should be noted that both the old law and the new law expressly prohibit a grandparent from filing an original action to seek visitation rights where the parents of the minor child are not separated and the child is living with both parents.
Under the new law, any grandparent shall have the right to file an original action for visitation rights to a minor child or to intervene in and seek to obtain visitation rights in any action in which any court in this state shall have before it any question concerning the custody of a minor child, a divorce of the parents or a parent of such minor child, a termination of the parental rights of either parent of such minor child, or visitation rights concerning such minor child or whenever there has been an adoption in which the adopted child has been adopted by the child's blood relative or by a stepparent, notwithstanding the provisions of Code Section 19-8-19.
Furthermore, upon the filing of an original action or upon intervention in an existing proceeding, the court may grant any grandparent of the child reasonable visitation rights if the court finds the health or welfare of the child would be harmed unless such visitation is granted, and if the best interests of the child would be served by such visitation.  The showing of harm, by clear and convincing evidence, is necessitated by the parents' constitutionally protected parental rights.
The newly amended statute further provides that "[i]n considering whether the health or welfare of the child would be harmed without such visitation, the court shall consider and may find that harm to the child is reasonably likely to result where, prior to the original action or intervention: (A) The minor child resided with the grandparent for six months or more; (B) The grandparent provided financial support for the basic needs of the child for at least one year; (C) There was an established pattern of regular visitation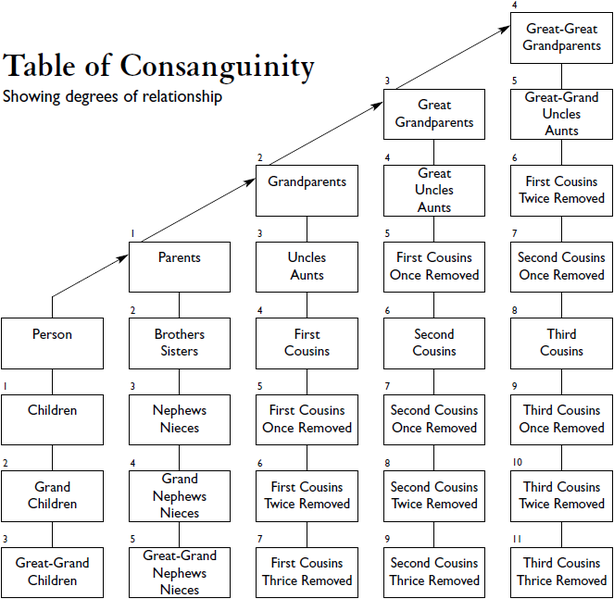 or child care by the grandparent with the child; or (D) Any other circumstance exists indicating that emotional or physical harm would be reasonably likely to result if such visitation is not granted.
The statute also expressly provides that a court may consider a parent's decision regarding whether grandparent visitation should be awarded.  It states that "[w]hile a parent's decision regarding grandparent visitation shall be given deference by the court, the parent's decision shall not be conclusive when failure to provide grandparent contact would result in emotional harm to the child."  However, the statute establishes a rebuttable preemption that "a child who is denied any contact with his or her grandparent or who is not provided some minimal opportunity for contact with his or her grandparent may suffer emotional injury that is harmful to such child's health.
Other provisions of the new law state that visitation rights, if granted, shall not interfere with the child's school or extracurricular activities, and that any visitation time awarded to a grandparent shall not be less than 24 hours in any one month period.  Additionally, whether or not visitation is awarded to a grandparent, the court may direct a custodial parent, by court order, to notify such grandparent of every performance of the minor child to which the public is admitted, including, but not limited to, musical concerts, graduations, recitals, and sporting events or games.
The clear intent of the legislature in amending O.C.G.A. § 19-7-3 was to provide Georgia grandparents more tools to seek visitation with their grandchildren.  The Grandparent Visitation Statute has been subject to numerous legal challenges over the years, and the Georgia appellate courts have rendered portions of it unconstitutional in the past.  It is almost certain that the newly amended statute will face similar legal challenges in the future.
If you have a family law matter, perhaps involving grandparent's visitation rights, and would like to meet with an attorney to discuss your case, please contact our law firm.